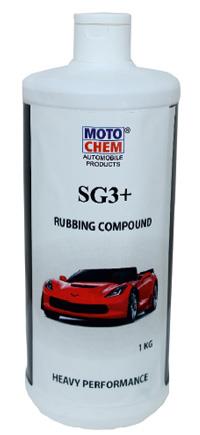 Description: Rubbing Compound is a medium cut compound designed to remove heavy swirl marks, scratches and surfaces
blemishes. The rubbing compound is formulated with medium cut compound with professional grade nano technology polishing agents to restore your cars finish and prepare it for waxing. The Nano technology are also designed to level and polish surfaces imperfections while producing a smooth slick surfaces and flawless shine on your car truck, van or SUV finishes. Rubbing compound is silicone free and is safe for use on all clear coat and conventional finishes.
Application: Apply sufficient quantity of premium rubbing polish and spread uniformly. Rub with hand or machine in a circular motion.