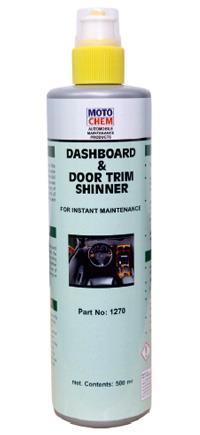 Description: Plastic shine is a combination of agents which has been formulated to protect, treat and enhance the appearance of all plastic components in the motor vehicle. Plastic shine gives the plastic surfaces a matt-silk deep shine and it also repels dust, dirt and water. By repeated use badly weathered plastic surfaces can
be restored to pleasing appearances.
Application: Specially developed to protect all plastic surfaces on the motor vehicle exterior, camper vans and equipment , boats, sports items and the household.