PREMIUM DASH / TYRE POLISH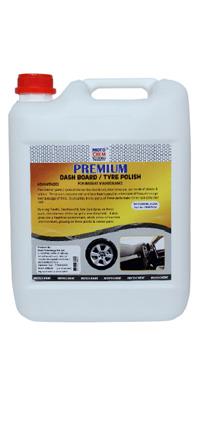 Description: The interiors parts / type of the car like dashboard, door trims etc. are made of plastic & rubber. These parts become dull and loser their luster / shine because of frequent usage over passage of time. Dust settles in the pores parts make them look dirty and ugly. 
By using plastics, Dashboard & tyre care spray on these parts, the interiors of the car get a new shiny. It also gives you a healthier environment, which is free of bacteria and microbes, growing on these plastic & rubber parts.