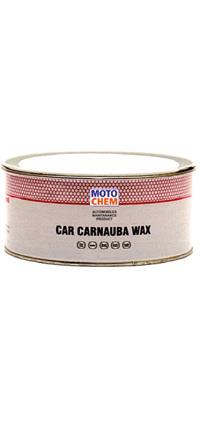 Description: Only from the original Moto Lube
Made from 1 grade Camauba Wax
Beads water up to 12 months.
Restores auto paint finishes to look like new
Safe for clear coat finishes.
Moto Lube Carnauba Wax gives your car a high gloss shine and water beading protection that lasts .Camauba is the world's hardest natural wax, providing unequalled performances. Exclusive micro –polishing agents remove scratches and haze to bring out the true, rich color of auto paint.