ENGINE GLOSS P.U. COATING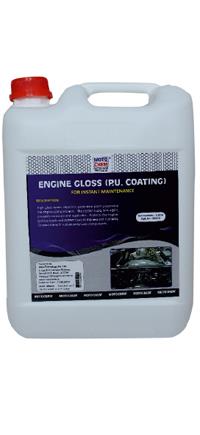 Description: High gloss water repellant protective paint for preserving the engine compartment. The engine looks new again, prevents corrosion and repels dirt. Protects the engine, ignition leads and system from dampness and humidity. Compatible with rubber and plastic components.
Application: For all engine compartments and engines in passenger vehicle, buses and two wheeler vehicle.