RADIATOR ADDITIVE SEALANT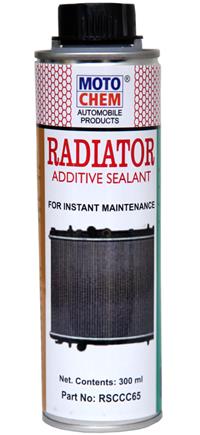 Description: Radiator additive Sealant is dispersion for sealing leaks in water –cooling systems in motor vehicles. The Product reliably seals hair cracks and small leaks. The solids dispersion is stabilized carrier fluid.
Application: Used for sealing small leaks in cooling circuits of passenger motor vehicles commercial vehicles, buses and Two-wheel vehicles. Also suitable for cooling circuit with filters. Shake container before use .Run the heating System. With the engine running, pour the contents into the cooling fluid at operating temperature and allow the engine to continue running for a further 10 minutes. The content is sufficient for 10 liters of coolant.