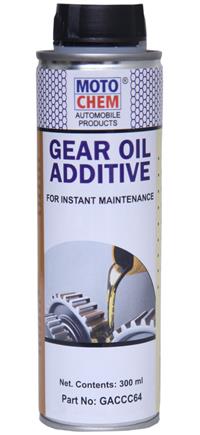 Description: Gear oil Additive considerably reduces wear and lowers peak temperature. Gear Oil Additive
smooth out Tooth faces and ensures almost wear –free smooth running operation as well as less harsh shifting. For special use in Manual and differential; transmission.
Application: Added to motor vehicle manual transmission axle drivers, differential transmissions and
mechanical Steering systems. Add gear additive to the gear oil –mixing takes place automatically during
operation. The product is suitable for both mineral and synthetic based gear oils.300ml is sufficient for 1 liter of gear oil.